Report of the Seminar for the First Day
9th October, 2015
The dignitaries and the participants reached the college campus by 10:00 am. After the registration and breakfast the inaugural session began. The Principal, Dr. Brij Bala Suri welcomed and felicitated the Chief Guest, Mr. Jehan Manekshaw (Founder Director of Theatre Professionals) and the Guest of Honour, Mr. Victor Manickam (Associate Dean for Centre for Excellence in Entrepreneurship at Welingkar Institute of Management Development & Research), the Chairpersons Dr. Indu Garg (Head of the Department, University of Mumbai), Dr. Sunita Wadikar, (Principal of Pillai College of Education & Research, Chembur and Dr. Nagraj (Principal, R.B.T. College of Education, Dombvili).
ICSSR (WRC) Sponsored State Level Seminar on Art and Drama in Education
9th and 10th October, 2015

The Chief Guest spoke about drama and highlighted the essence of drama in education. The Guest of Honour focussed on educational processes and the session ended with the formal vote of thanks. Post lunch break, began the paper presentation session, which was conducted parallel. The posters that were put up were also judged. Finally the paper presentation session ended with the reviews by the Chairpersons. The first day concluded with the vote of thanks.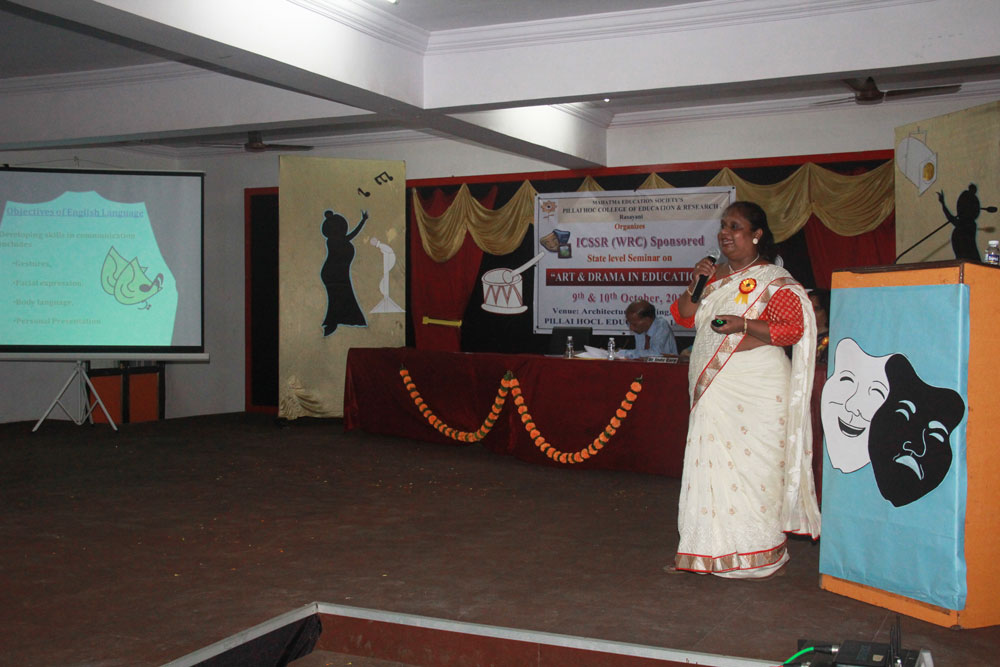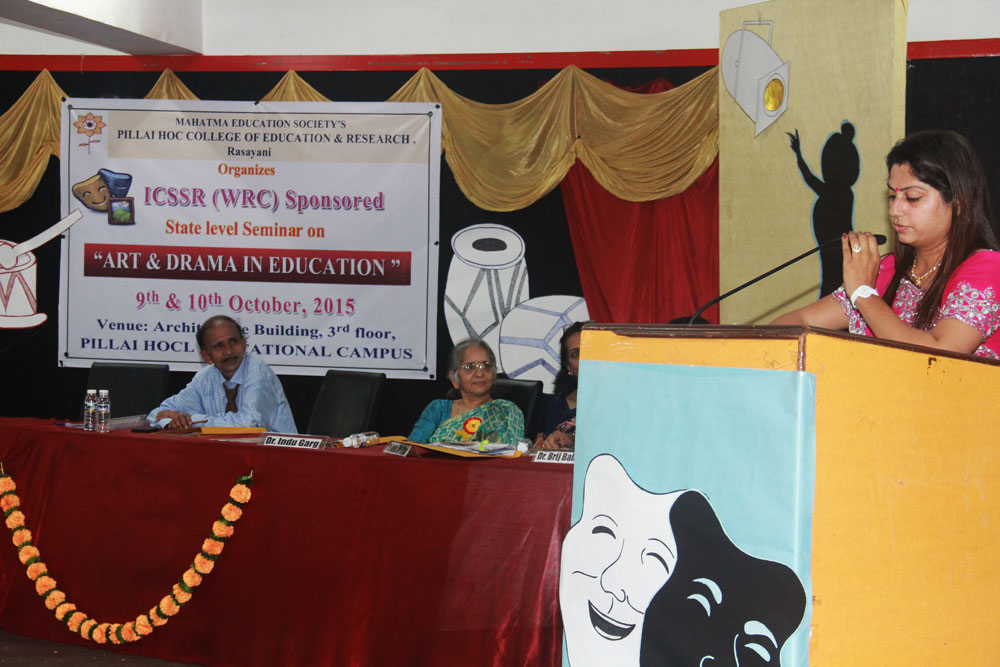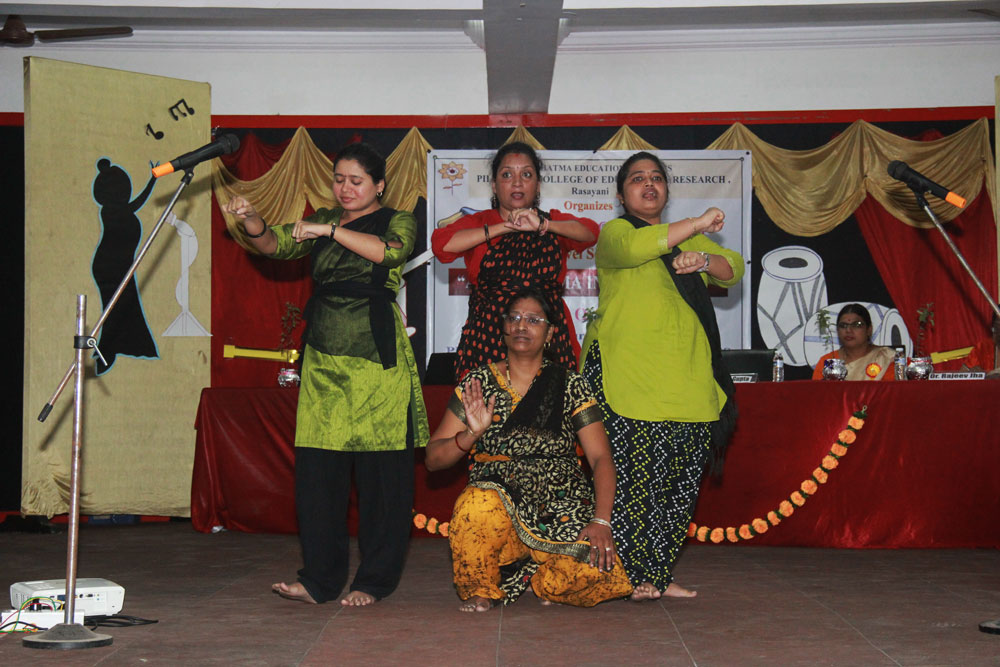 10th October, 2015
The chairpersons, Dr. Karuna Gupta (Principal, Gurunank College of Education) and Dr. Sunita Magre (HOD of M.P.Ed., University of Mumbai) were welcomed by the Principal and the session began with paper presentations. The second day presentations consisted of live performances by the participants who enacted and showed the importance of art and drama in education. After the lunch break, the valedictory session began with the felicitation of the dignitaries by Principal madam which included Dr. Daphne Pillai (Secretary, Mahatma Education Society), Ms. Arpita Mittal (CEO of Helen O Grady) who was the Chief guest for the session, the Guest of Honour Ms. Mabel Chan (Music head at Dr. Pillai Global Academy, IB school) and Dr. Rajeev Jha (Asst. Prof. BTTC College of Education) as an Expert. The session continued with an interactive session by the Chief guest, followed by a talk and violin performance by the Guest of Honour. Then the expert emphasised on the importance of dance and mesmerised everyone with a dance performance. The student-teachers also performed a folk dance. Then followed the prize distribution ceremony for the best paper presentation category for both the days and the winners of the poster competition. The report for the entire two days was read, after which the Principal Dr. Brij Bala Suri, extended her gratitude. The valedictory came to an end with the final vote of thanks followed by the national anthem.